No one has time for a slow-start book anymore, which is a shame, since it's the build in The Good Earth that makes this story so powerful.  Read the book for Wang Lung's loveable characters, or O-lan's frightening determination, or simply to have your eyes opened to a new way of understanding our relationship with the ground on which we tread. 
And if you're anywhere near the Southeastern PA region, go tour the Pearl S. Buck House (as I did) and be delighted to discover that she was not only a wonderful writer, but a truly good human being as well.
Here's a pic of me at the Pearl D. Buck House!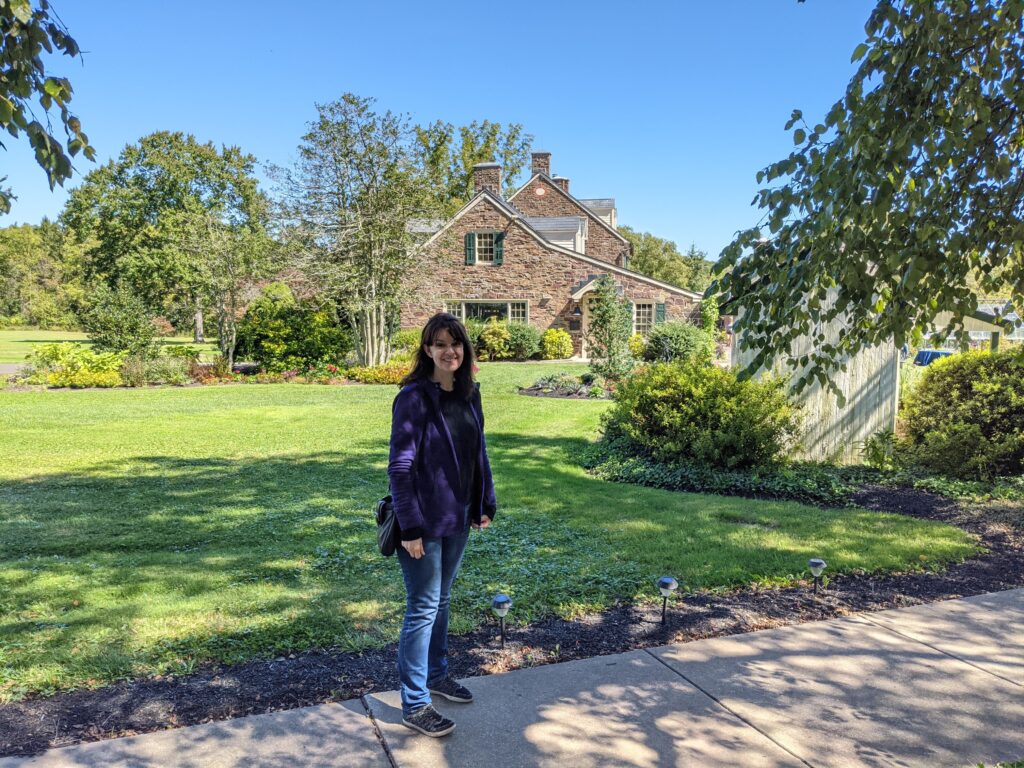 Follow me on Facebook and subscribe here!
Use this link to find this book in your local indie bookstore (our book-buying choices matter 🙂